Verification You Can Trust. Safer, Faster, Demonstrated Compliance For All.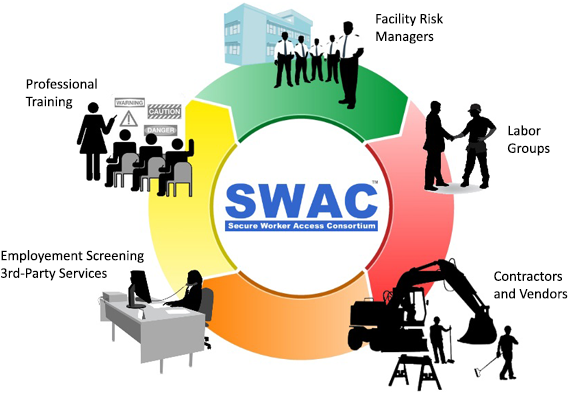 Common Problem. Cooperative Solution.
Securely Collect and Protect Members' Personal Information
Track Labor and Employment Relationships
Assure Compliance with Employment Screening and Monitoring Programs
Efficiently and Effectively Promote Safe Work Environments
Authenticate Real-Time Access Rights
SWAC Unites the Efforts of
All Risk Management Stakeholders.
Public and private organizations choose SWAC for efficient and effective personnel assurance. SWAC's advanced technologies and trusted Agents provide direct and secure access to all the services they need to evaluate and monitor individuals who access secure areas or confidential information.
Advanced data encryption, need-to-know information sharing, and comprehensive User audits always protect members' personal information and privacy rights. Premier service providers, easy-to-use certification tracking, and real-time authentication of members helps assure risk managers that their workforce is compliant with their unique personnel assurance program or criteria.
This unique public-private partnership unifies the efforts of regional stakeholders, eliminates massive duplication of time and cost, improves operational quality and integrity, and continuously maintains protection of members' privacy and employment rights.
To join SWAC's cooperative effort, simply Click here to register your organization and begin accepting SWAC certified members at your facilities.
Featured Past and Present Members
Privacy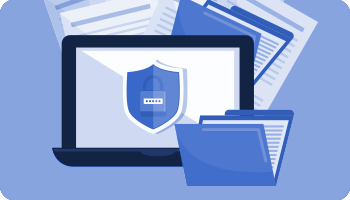 Secure Enrollment
Privacy Protections
Detailed User Audit Records
Surety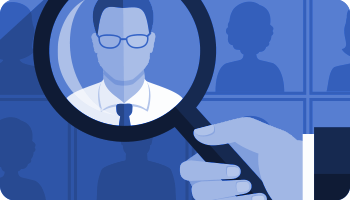 Integrated 3rd-Party Employment Services
Need-to-know Information Sharing
Automated Notifications
Trust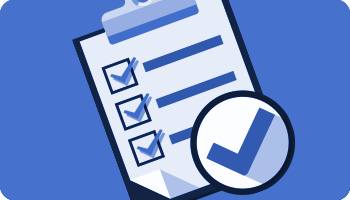 Credential Issuance and Authentication
Real-time Compliance Measurement and Reporting
Mobile and Fixed-Location Biometric Access Control
Important Resources For Download