Identify Trusted Resources. Manage Certified Compliance.
Unknown contractors, consultants, and vendors pose a real threat to workplace security and safety. A single incident can result in catastrophic human and economic loss.
The Secure Worker Access Consortium (SWAC) is a unique cooperative program that delivers comprehensive identity verification, criminal history checks, and counter-terrorism screening services that validate the integrity of your workforce. Risk managers of critical infrastructure, sensitive facilities, and secure worksites rely on SWAC to assure that all members comply with security and safety best practices.
Our audited, real-time, need-to-know sharing of personal data eliminates widespread duplication of effort, protects members' personal privacy rights, and guarantees that no one pays to validate the integrity of the same member twice.
With SWAC, you get the best insider threat mitigation with the least amount of effort and cost.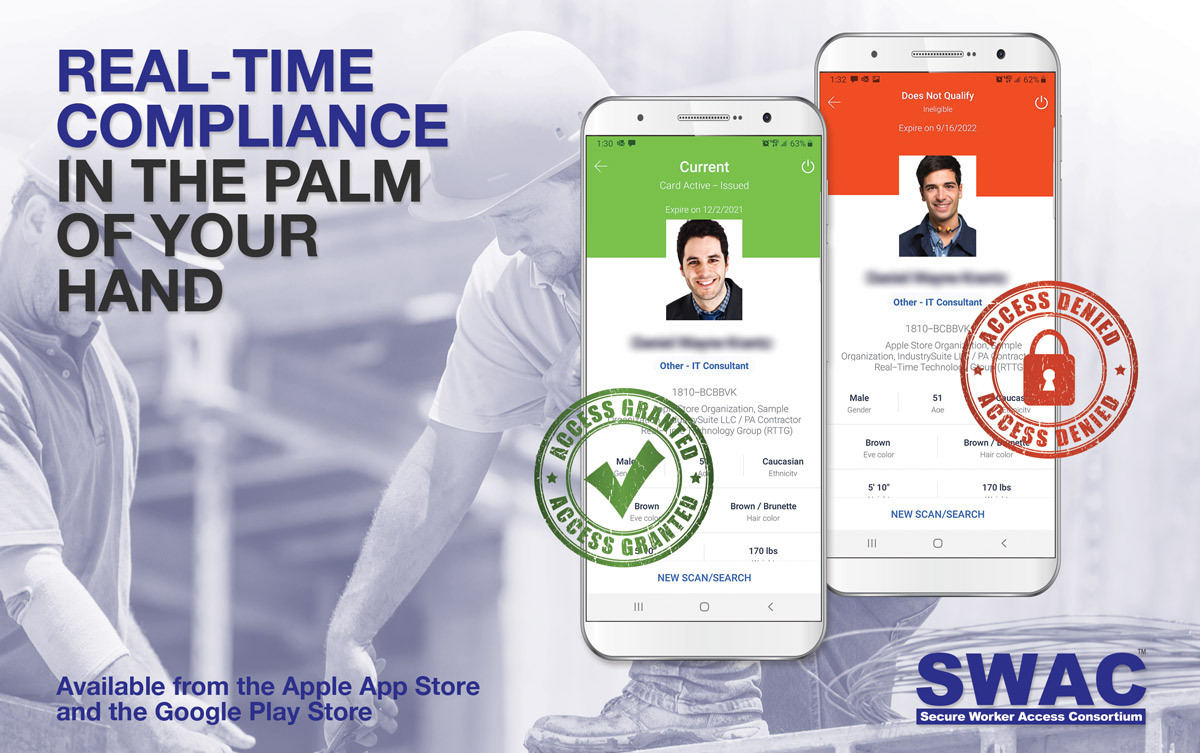 Join Our Trusted Community. Access Our Trusted Workforce.
Be part of our cooperative solution and join thousands of organizations that chose to work together in support of enhanced workplace security and safety.
Joining is simple, and free for Public Agencies, Labor Groups, and Private Companies. Simply register your organization and begin accepting SWAC-certified members at your facilities.
It's easy to say "SWAC Accepted Here".